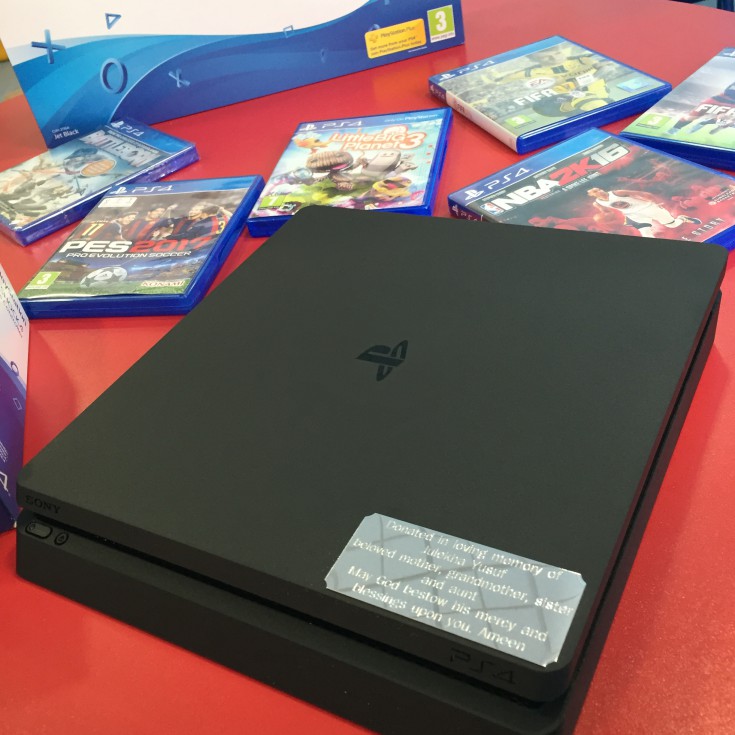 I lost my grandma approximately a month ago. In her last couple of months alive she spent quite some time in the Leicester Royal Infirmary, getting treatment before she was released to come home with us for her last few weeks. During this time I had a dream, this is quite significant for me, because like my late grandma I don't have dreams or remember the dreams I have, if I do remember them then I know there is something more significant about the dream. In the dream I remember going to LRI and dropping off a whole bunch of toys for the children in the hospital in my grandma's name with my aunt and then going back to my grandma's house and letting her know and seeing a big smile on her face. I spoke to my aunt and decided while my grandma was still alive to fulfil this dream as this is something I felt I could do in her name.
A week later I noticed an article on the Leicester Mercury (Local newspaper) website, toys had been stolen/broken at LRI and it included a games console. It really hit me specially after the dream I had. I set off fundraising with the family to replace the console.
I explained what I was doing to my grandma while she was alive and she did get really happy. She passed away a week later. This made this project even more significant.
This week I was able to deliver a brand new Playstation 4 to LRI children's ward. Along with an extra controller and various new and donated games from friends and family.
We met a lovely lady called Emma who told us they don't get many donations in the ward and it was a lovely gesture to be receiving this and how valuable it is to the children in the ward.
What was even more exciting was while we waited 5/6 big boxes arrived from the charity Starlight, and Emma seemed so happy as she had requested for some arts and crafts from the charity for the children and was expecting one box but got 5/6 big boxes instead which meant that they had two great donations including ours. I was so pleased to see the ajr and baraqah in our actions straight away.
I am so pleased that we were able to make my dream come true. May Allah reward everyone who helped me abundantly. Ameen. I pray the news reaches my grandma and she is smiling just as wide as she smiled in my dream.