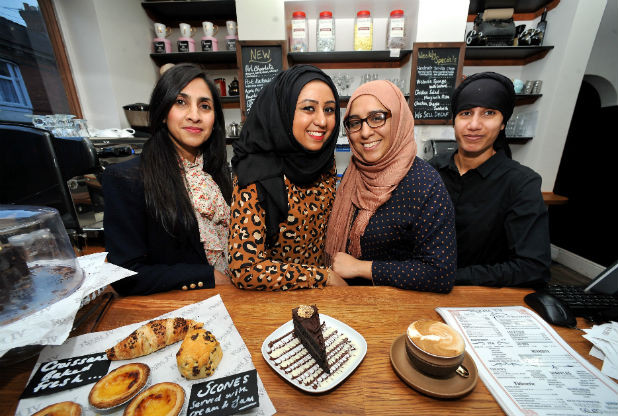 Me and my besties have recently opened a coffee shop and got featured in the local newspaper for a special scheme we have started to join in on.
Read more…
Coffee shop launches 'pay-it-forward' scheme to help less fortunate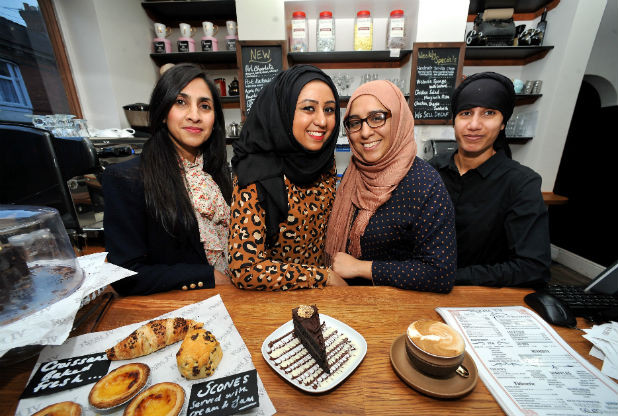 A coffee shop in Leicester has launched a new scheme to help the less fortunate.
Room IV, in Evington Road, has launched a pay-it-forward scheme, where customers can buy an extra drink for the less fortunate on their behalf.
Wajeeda Yusuf, who runs Room IV with Fatema Marfani, Ayesha Valli and Nazira Nathalia, said: "For a long time, the other girls and I wanted to do something to give back. We noticed that in America there is this pay-it-forward scheme, where people who aren't as well off are given a token to help them get a drink or a treat after it's been paid for by someone else.
"So far, it's gone really well – we've had one woman come in and buy eight tokens for people. "We just want those who are homeless or less fortunate know that they are welcome to come in, take a token, and we will give them a treat.
"We are also hoping to try and speak to some homeless charities in the area to go and distribute treats in the homeless shelters."
Do you think this scheme is a good idea? Vote in our poll to the right of this story.
The cafe was founded by the four women earlier this year and was opened in September. It serves breakfast, sandwiches, afternoon tea, hot and cold drinks and desserts.
Wajeeda said the style of the café is "quintessentially British with a vintage feel".
She said: "The business is run by all of us in our spare time in addition to our day jobs. We've taken on three members of staff, including an apprentice from Leicester College, and so far it's been very successful.
"None of us had experience with running a coffee shop before, so we went on some training courses to learn about gelato and coffee.
"We serve St Martins Coffee in our shop, which is something that we're proud to do as we wanted to support a local business.
"We wanted to create a place that is a bit eclectic. There aren't a lot of places for women in our community to come, sit and chill out, so we wanted to create somewhere they could come with their friends and family.
"It's a place for men and women to be able to sit down and take a break rather than venturing into the city centre.
"We also have a take-a-book, leave-a-book scheme for people, where people can get a different book when swapping in their old one."
Read more: http://www.leicestermercury.co.uk/Coffee-shop-launches-pay-forward-scheme-help/story-28449563-detail/story.html#ixzz3w5G3Ls1x
Follow us: @Leicester_Merc on Twitter | leicestermercury on Facebook