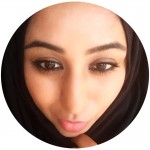 I am so rubbish about talking about myself but hey if I am about to do a blog I need to get a little bit self indulgent to say the least – YAWN!
I am not the most interesting person on the planet many will agree or a few may disagree…but hey ho…here goes…
I am a 30 year old from Leicester ,United Kingdom.
I did a degree in Media Technology at De Montfort University where I got my 2.1 BSC Honours…whoop whoop!!!
Throughout my Uni life I worked for highstreet retailer NEXT in their call centre, I then went on to work in their online content team and then part of their editorial team  – styling photoshoots, organising photoshoots and video shoots, helping with PR events, general social media and much more…I then worked in International Retail Marketing for George at ASDA coordinating all franchise marketing for the business…as I wanted to move back into the online sphere I got head hunted by Claire's better known as Claire's Accessories and helped launch their European Social Media Channels and totally rocked the numbers…Woohoo!…although this did not quite fulfill what I wanted to do. I now work for Leicester College doing PR COMMUNICATIONS and SOCIAL MEDIA! Woooh and BREATH!!!
I have a passion for FASHION (How cliché – vom'!), FITNESS (currently dabbling in weight training), PHOTOGRAPHY (If instagram counts – okay photographers back off before I apply a filter lols), FOOD (known to turn into monster if I don't  eat) and generally hanging out with amazing people in my life and sometimes the few not-so amazing people too (lol joke love them all).
I am a MUSLIM and wear HIJAB have been since I completed pilgrimage roughly nearly 3 years ago. I have dabbled in and out of wearing Hijab but it has stayed on this time MY CROWN – although still striving for perfection (Whatever that is).
Finally my actual name is Wajeeda Yusuf in case you haven't worked it out JEEDA JOSEPH is the end of my first name and Joseph is the biblical name for Yusuf…as a quick explanation as to where the name came from…
sooo….Welcome to a quick snapchat into my life and hope you enjoy reading my blog…