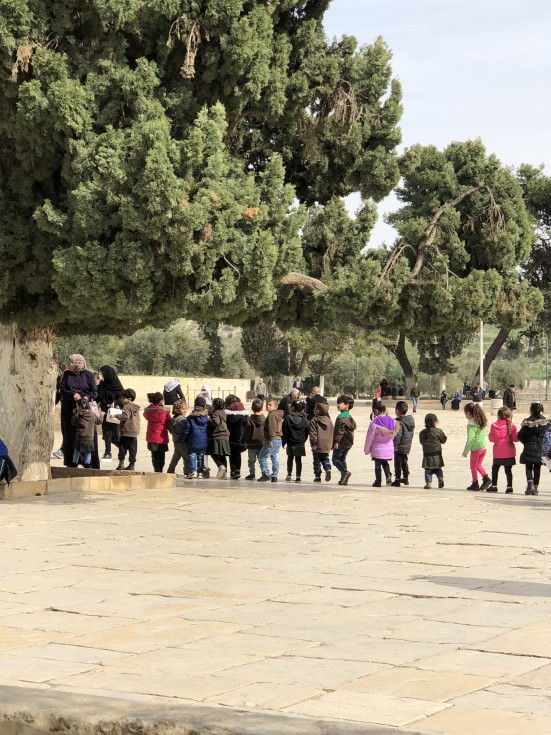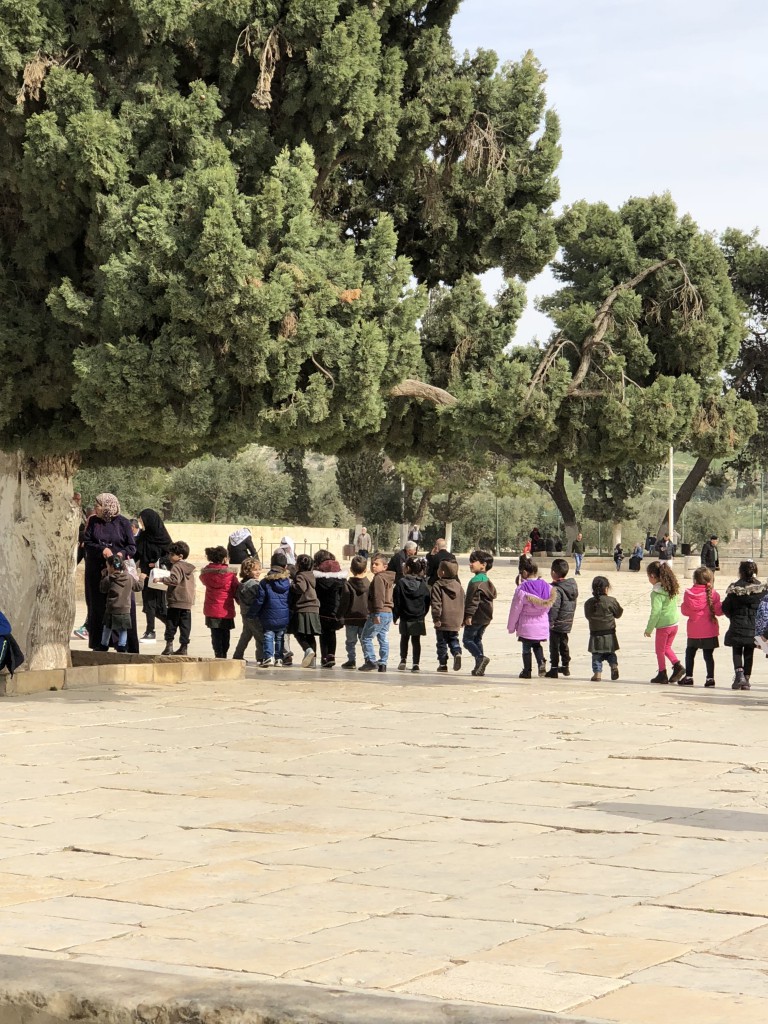 During our trip with Zaarvel, we had overall a group of 40-50 of us. This is the second time I have had the honour of visiting Al-Aqsa. Part of the journey with the group you are offered the chance to go visit some households in order to get an idea of how local people live and also the opportunity to offer some help or charity whilst there. The group offer this chance to mainly two to three women in the group travelling (this is due to families that are visited are single parent families usually with the mother being the sole parent), therefore not all of us visited but one of my dear friends did and she sent us her recollection of what she witnessed with some pictures, and with her permission I would like to share some of the stories…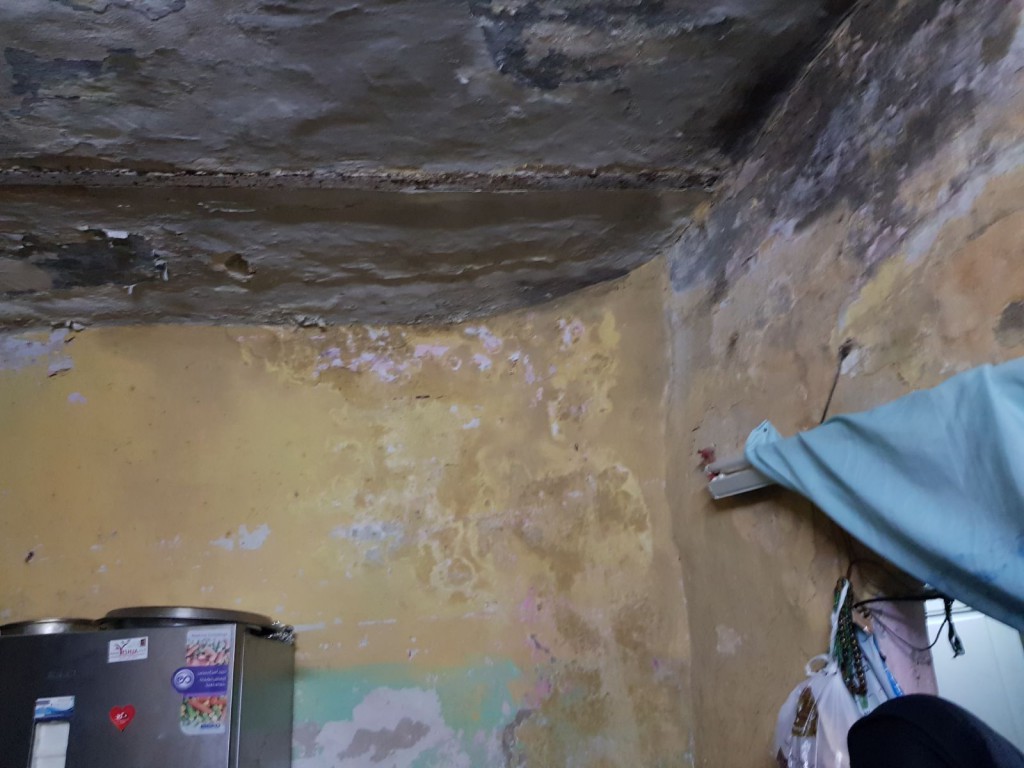 The first house that they visited was of sister Aman, a widow with two little girls, her youngest child was 8 and lost her father at a very very young age, they all lived in one room (our hallways are probably bigger than this room).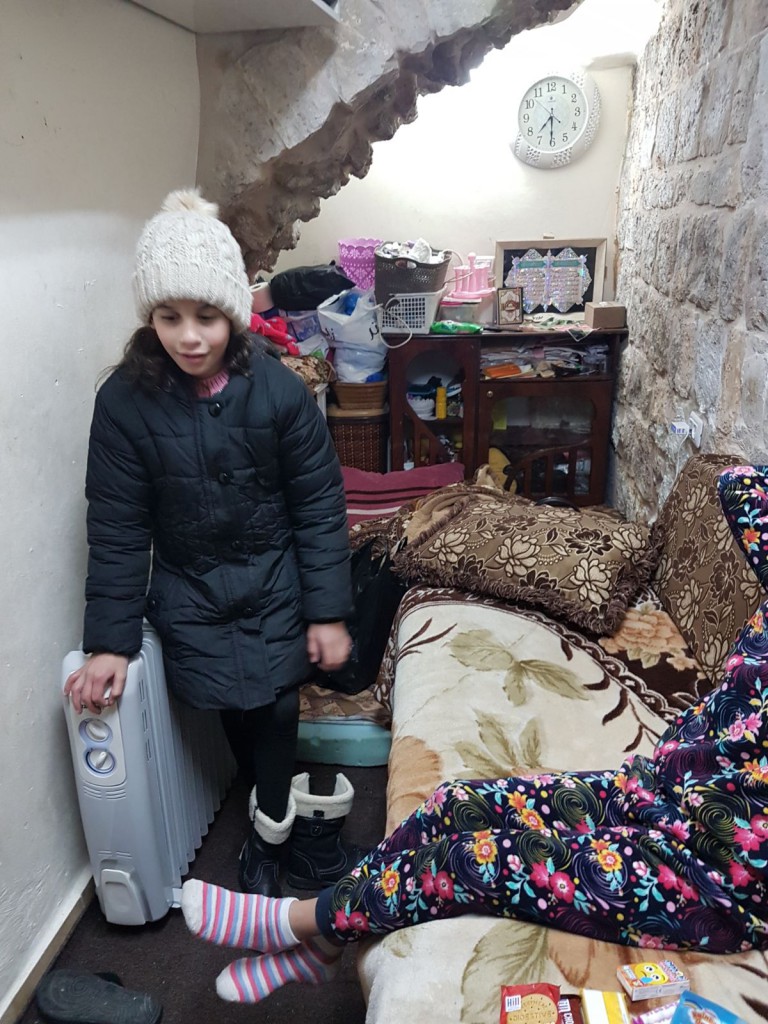 The second house that they visited was incredibly painful, it belonged to sister Sadiya who lived with her teenage daughter. She speaks fluent English. Sadiya is in an abusive relationship and suffers at the hands of her mentally ill husband. Due to being hurt in the head after being beaten up she could not focus properly and was stumbling over her own belongings, belongings we would see as clutter but things these families held so dear as it is the little they have. Her husband was ordered to keep away but he clearly has not taken heed and had hurt her in the head which caused internal bleeding. Sadiya's daughter was also very fearful of her father and they established through conversation that she was also being abused by her father, and due to these circumstances, the daughter would find it difficult to find a suitable suitor. Some of their residence was under the open sky, please note Winter gets very cold in Jerusalem so you can imagine how much the family struggle. Half of their belongings were drenched as they did not have a roof over all their belongings. See image below: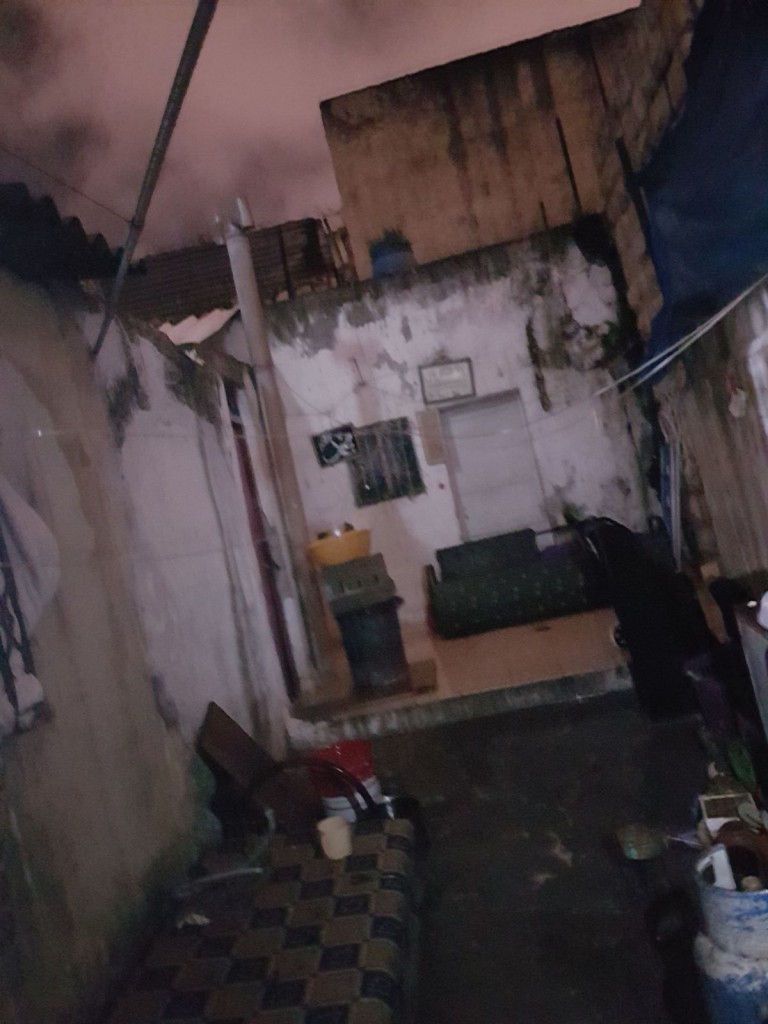 The final family they visited belonged to a sister called Sana who had three boys and one daughter she was widowed when she was seven months pregnant with her youngest child, and on top of this her daughter has been diagnosed with cancer. Sana lives in one room and the kitchen and bathroom are shared with her relatives. She was forced to marry her brother-in-law after her husband passed away, both parties were not happy with this arrangement and although he provides for the children, what he is able to provide is not enough.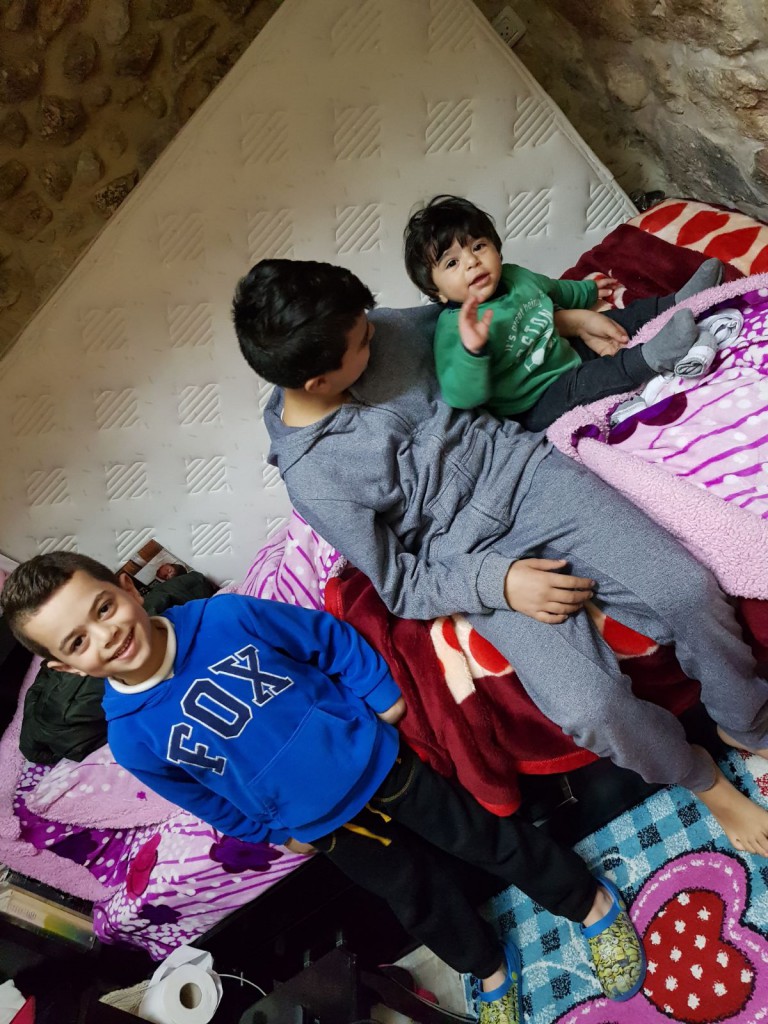 My friend said "It was a total eye opener compared to the luxuries we have."
We distributed a significant amount to each family Alhumdullilah and left some more for other families similarly in need. Our tour guide said "Each family has their own story and these people carry on with smiles because of the faith they have in Allah."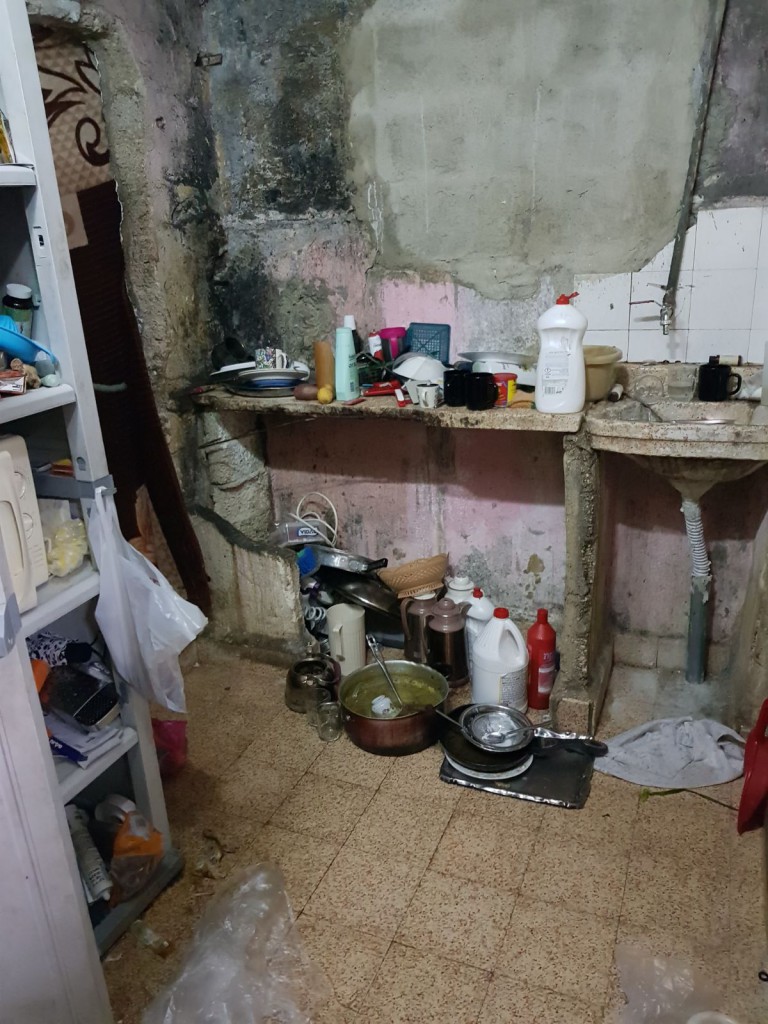 While in Jerusalem the various places you will visit you will find many children who are all from families who are not very well off and living in conditions that are not ideal. My advice if you are visiting is taken plenty of sweet packets and sweeties, you will be able to hand these out to people in Al-Aqsa compound as well as the children you meet around the various ziyarah spots (please note due to desperation handing out cash can result in mob like behaviour and can cause fights to break out, always be wise).
When we went to Maqam-e-Yunus we discovered a school around the corner and when given a few minutes before the coach left we ran into the school and offered sweets to the little children, who got really happy and were exceptionally loving towards us. We can imagine the sweets were a luxury they are not used to. You can see a video of the children on my pinned Al Aqsa Instagram  story.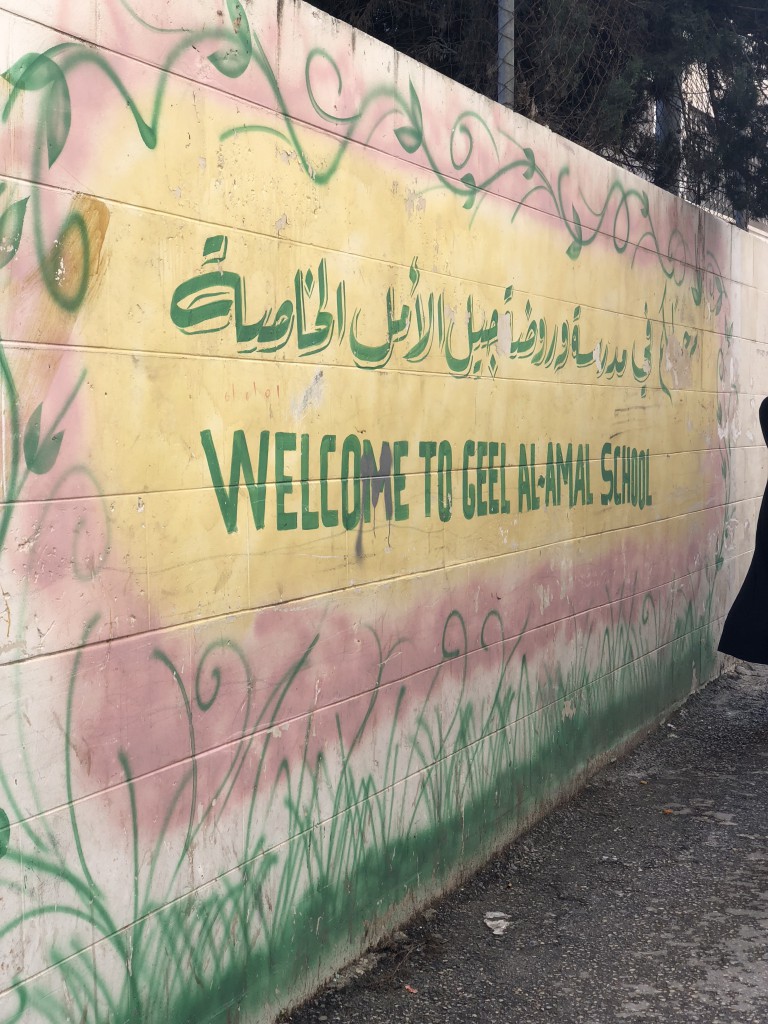 We also found many children near Masjid Ibrahimi who chased after us once we had visited the masjid. It is extremely difficult to see the desperation in these children's eyes and can prove distressing you leave. We took plenty of sweets to hand out to all these children who did appreciate the little luxury (again being very mindful of the situation as not to cause any scuffles amongst them).
Finally, we took sweets to Al-Aqsa to hand out to the worshippers but as we were on the compound we noticed some little school children being taken around the compound by their teachers we quickly ran over and handed the teacher the large box of sweets to hand out and we heard the sweets chorus of 'shukraaan' from all the children, which means 'thank you' in Arabic.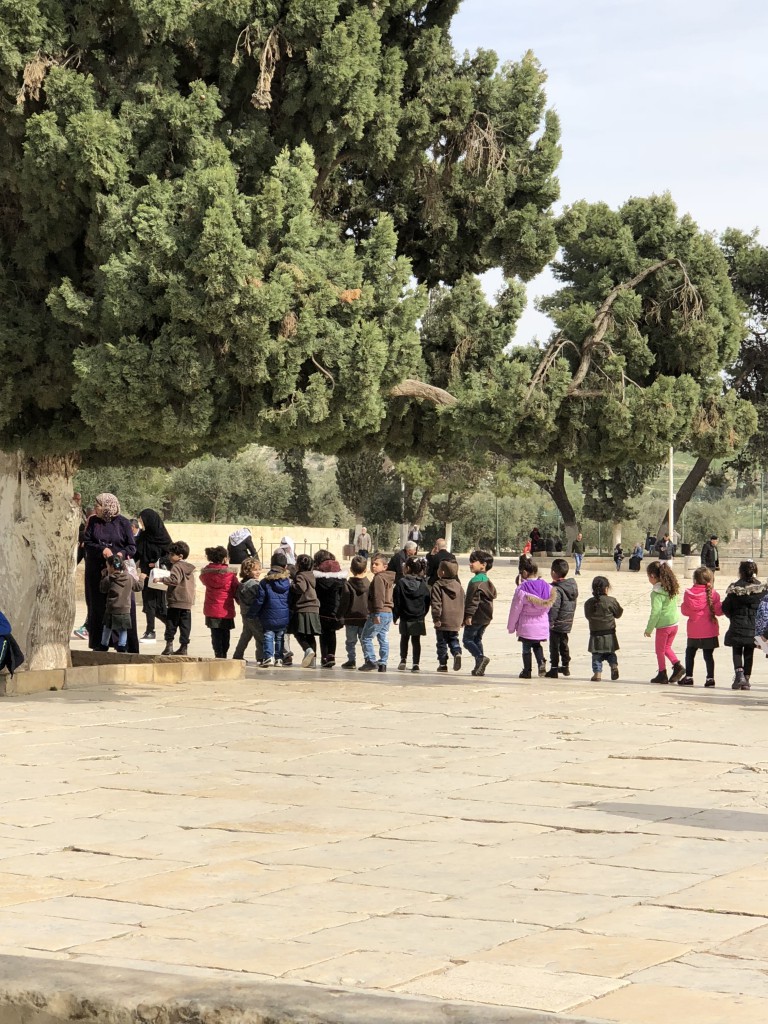 Some tips if you want to help the people:
Take plenty of sweets for the children they really do appreciate it.
Take some cat food there is plenty of cats around the compound and the Old City they really are friendly but came across really hungry, as well as some bird food as there are plenty of birds flying around.
Although many people due the hadith of Prophet SAW* like to give to upkeep of Masjid of Al-Aqsa the donation office did highlight that many people give to the masjid but the need is really in orphanages. My advice is bear this in mind when giving money.
Try and buy local produce as there are many products that are produced in China but ideally you want to buy local produce so that it supports the local businesses, it will be a little more expensive but you know it is supporting the local farm or local tailor.
Visit, visit and visit you provide the people with hope, so by you visiting you are supporting and giving the hope to the people.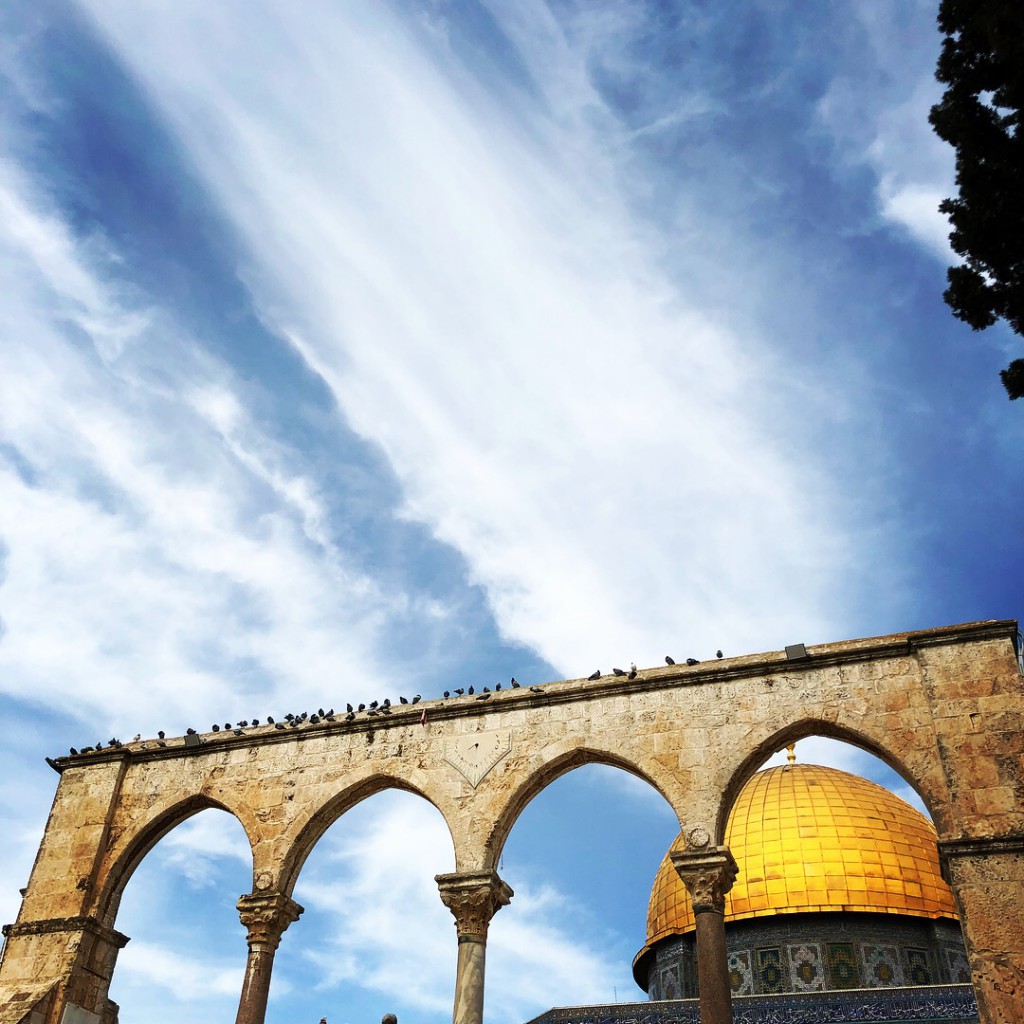 *Abdullah Ibn Umar (ra) relates, I asked the Prophet (saw), "Apostle of Allah, tell us the legal injunction about (visiting) Bayt Al-Maqdis (Jerusalem)." The Apostle of Allah (saw) said, " Go and pray there. If you cannot visit it and pray there, then send some oil to be used in the lamps". (Bukhari)
Maymunah Bint Sa'd (ra) relates that she asked the Prophet (saw), "O Messenger of Allah, inform us about Bayt Al-Maqdis (Jerusalem)". He said, "Visit it for prayer ". She further asked, "If one of us cannot visit it, what should we do"? He said, "If you cannot go for prayer then send some oil to be used for its lamps, will be as if he has prayed in it". (Ahmad, Ibn Majah, Abu Dawud, Tabarani)
You can watch some videos from my trip on Instagram under the Al-Aqsa story, it will further highlight some of the above.
If you're curious who I travelled with it was Zaarvel. You can read my blogs from my visits to Al-Aqsa here: