The Masjid al-Ibrahimi is where Ibrahim AS and his wife Sarah, Ishaq AS and his wife Rafqah, Yaqub AS and his wife Liya and son Yusuf (May Allah be pleased with them) is buried in #Hebron #Jerusalem, and is considered to be the fourth most important religious site in Islam, and the second holiest place after the Al-Aqsa.
The complex was taken by the Crusaders in 1100 CE under Godfrey of Bouillon and became knownas the Castle of St. Abraham. Muslims were no longer permitted to enter. It was retaken by the Muslims in 1188 CE under Salahuddin Ayyubi and converted again into a mosque, with Christians still allowed to worship there. Salahuddin also added a minaret at each corner – two of which still survive, and the mimbar.
The wooden minbar which stands today to the right of the mihrab, dates to the Fatimid period and was commissioned by Badr al-Din Jamali in AH 484 / AD 1092. It was brought to the Haram by Salahuddin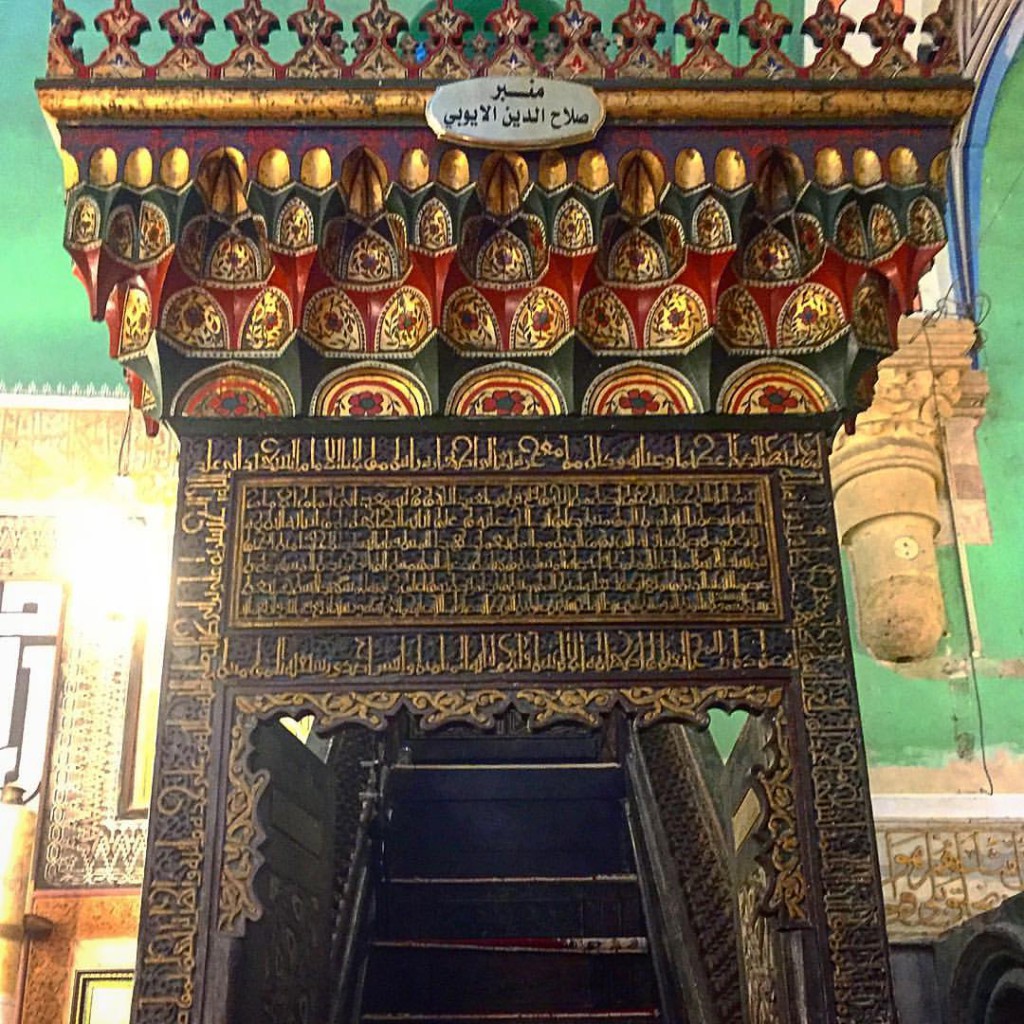 from Ashqelon (which lies roughly 50 km south of Jaffa). This minbar is considered the oldest Islamic wooden minbar still in use.
(Please note with regards to some prophet burial there is some contention as to if they are definitely buried there or not but always worth doing your research, my advise just send blessings and peace on them regardless.)