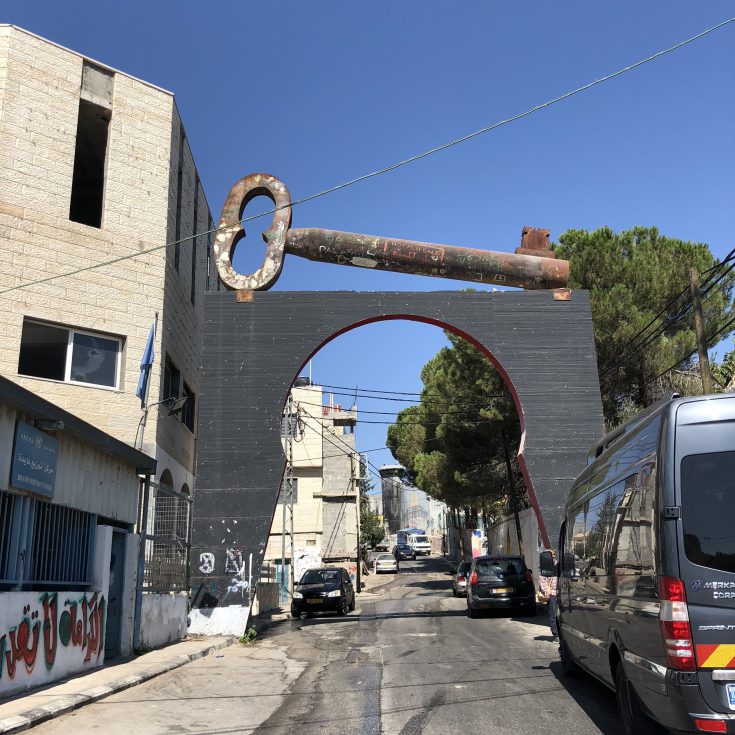 I have been putting off writing this blog for over two months, I put it down to not having enough time to actually sit down and compile it, but I realise now that I have been putting it off because it really gets me upset, it is something I have struggled to accept. What made me begin this blog post then? I saw a post on my Facebook newsfeed of a young boy called Mohamed Abu Khdeir who was kidnapped forced to drink gasoline and burnt alive, there was a graphic image attached and it made my heart break all over again. It made me realise why I have been holding off, I didn't want to relive the experience through writing it, but truth is it needs to be written and shared.
We headed down to Bethlehem, Bayt Lahm a part of the world we are very familiar with in the west as the story of Jesus (Esa) blessings upon him that is commonly portrayed in every nativity is set in this beautiful city, accept when you enter there is an unsightly wall, check points and limited freedom for some parts of society.
We were ready for an eye-opening day as we were heading to a Refugee Camp within the city of Bayt Lahm, a camp called Aida. How are Palestinians refugees in their own country? They are refugees as settlers took over their villages, towns they were pushed out into refugee camps in their own countries with the hope of returning back one day. Now surrounded by the ghastly wall, although they keep hope they have since built infrastructures in order to be able to live in these camps.
We met with Anas Abu Srour, an employee of the Aida Youth Centre at the entrance of the camp. The camp had a huge installation at its entrance of a key and what looked like a keyhole in order to enter the camp. Made in 2007, the key has become a symbol for the Palestinians after the attack in 1948 they felt they will return back to their villages soon after the attack, they locked their houses and moved to safer areas, they were not allowed to return, and the key represents the right of return. The largest key in the world. Anas highlighted that many families had kept hold of their keys as hope.  Nearly 70% of Palestinians became refugees in 1948 more than 700,000 people. During this nakba 27 refugee camps were created in West Bank, 12 in Syria, 12 in Lebanon, 10 in Jordan and in Gaza, while others managed to go to Australia, EU, America. 83% of land since the occupation is still empty so many of these refugees should be able to return if they were allowed to and international law has said they should be allowed to return back to their homes. More than 5000 people live in Aida camp an area which is roughly 0.07km by 0.07km a third of the people living there are children with very little place to move.
As we entered the camp, we saw a poster of a young boy called Aboud Shadi a 13-year-old Palestinian Refugee who had just finished school and was playing with his friends on his way home and he was shot dead by a sniper. The poster was place there to remember him and the sad thing was the poster had also been damaged and shot at with bullet holes in the poster.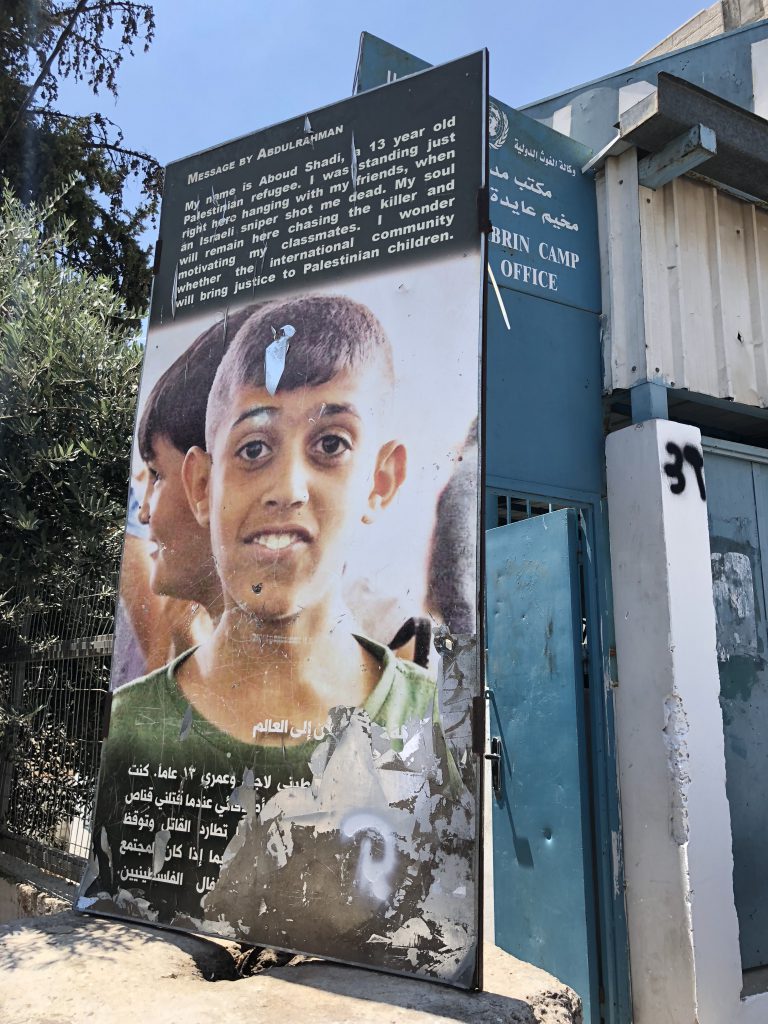 A few steps further you see a wall of names, this is in remembrance of the 2200+ killed in Gaza in 2014, where 500 children were killed. The names of the children killed in the war are on the entrance of the camp, in order to remember them. When we took a closer look we noticed groups of children's with the same surname where entire families had been wiped out.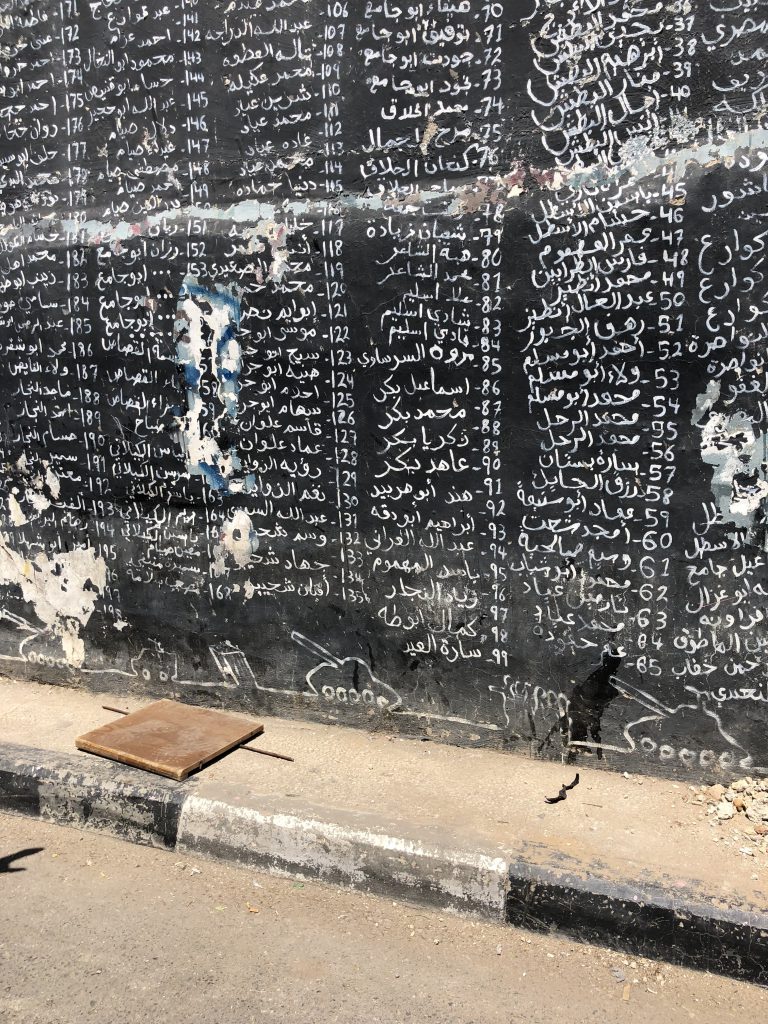 As you walk through the camp there are pictures and drawings on nearly every wall remembering someone who has been killed or the life they had before entering the refugee camp. Images of hope amongst many of despair and anguish.
Camp Aida is the most tear gassed community in the world (research by Dr Rohini Haar, University of California, Berkeley Study), its residents live under unpredictable and constant military pressure. Aida's location is close to an Israeli military base with six watchtowers and right next to the separation wall. Anas highlighted that sometimes they are used as target practice in order to help soldiers in training learn how to shoot and test new types of tear gas, sometimes they shoot at people, windows or houses. Quite often there is night raids on the community with children being arrested and taken. Anas said "they do this because they want to break us down and silence us to except our conditions and except, we are worth nothing. When we were children, every time before we started playing, we would look for a place to run to if they shot tear gas." I cannot imagine having a childhood like this, it is disgraceful that in this day and age people are still having to live this way.
Through this the community still try to turn something so tragic into something of hope, with the used tear gas canister's being turned into jewellery and ornaments in order to raise awareness and funds for their camp.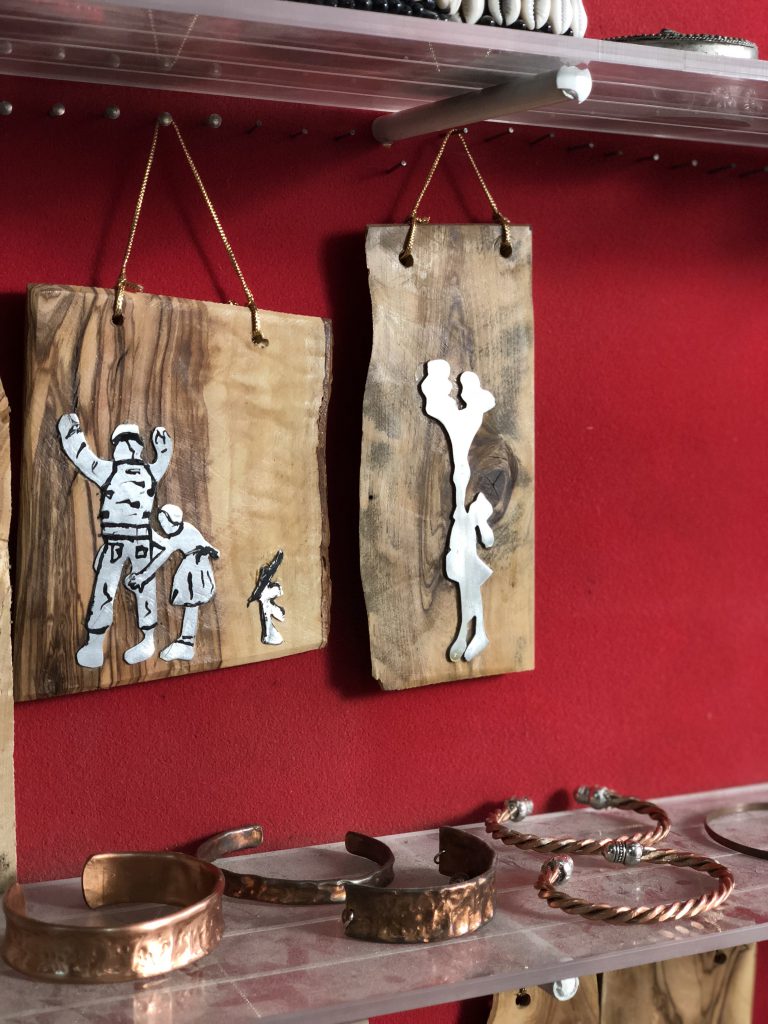 As we walked into the camp, we came to a stop near what looked like a large building, but it lay empty, it turned out this was a furniture factory that closed down in 2003 after the wall was built, with 300 people losing their jobs, this was due to not being able to export products into the West Bank anymore. The separation wall in 2003 also meant that many farmers lost their land too as they were separated from it, therefore losing their livelihood. The land just remains unused in parts and other parts settlements have been built.
We continued further in and we came across what looked like a very badly damaged watch tower, it turns out that this watch tower was used to attack people and children as it was on the main entrance route in to and out of the camp. In the end the people damaged the watch tower to stop it being usable in order to harm civilians walking around the camp.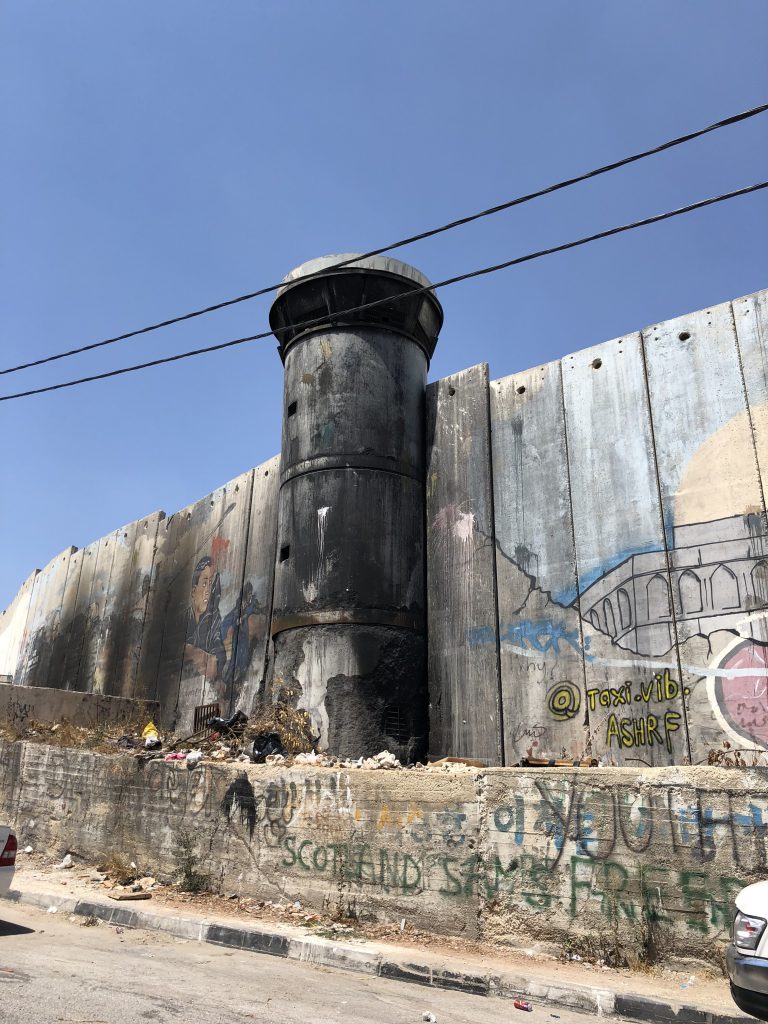 The adhan for dhuhr salah rang out in the camp as we made our way to the masjid, we could see the bullet holes in buildings from where they had been shot, in fact there were bullet holes in the UNRWA school gates and as you looked into the school you realised that the whole second floor windows had been blocked with concrete, this was due to snipers shooting into the school and attacking the children while they tried to get an education.
UNRWA has been in Palestine since 1950 providing people with basic services such as shelter, food and education with a promise that they will look after the refugees till they are given the right to return.
We entered the masjid to pray and were surrounded by the women from the camp who gave us the warmest reception and hugs, it was amazing to be welcomed so warmly, we were informed some of these ladies had cooked a meal for us. After salah we were taken into the main prayer hall to speak to the Imam of the masjid, a humble man sat looking down, almost looking a bit broken but holding on to hope for his people. He told us he had been shot by a helicopter not long ago, but he survived, albeit due to his injuries he has continued to be in pain. He was still thankful to God. He spoke about being a stone's throw away from Al Aqsa but never being able to go and pray there, something we took for granted.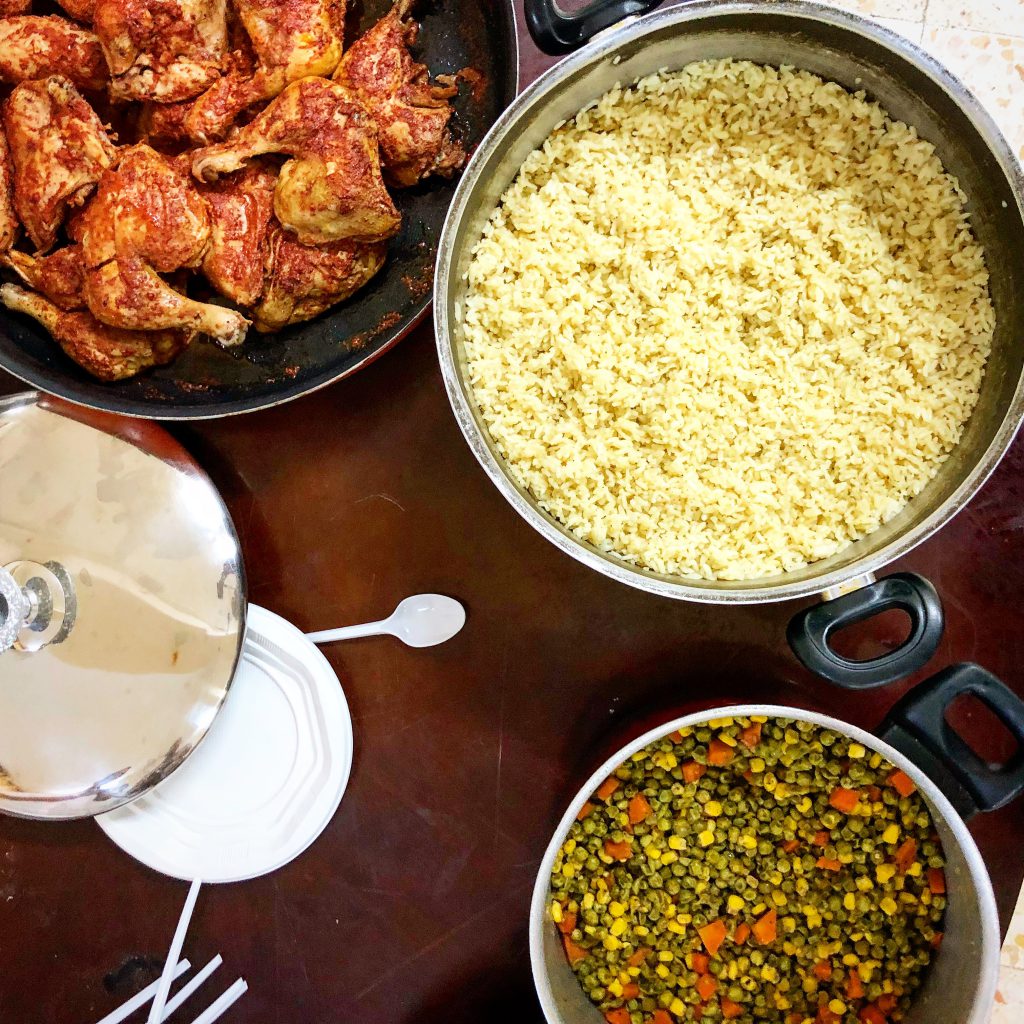 As we continued the tour, we came to Anas's neighbours' home, he told us how the father stood at his window having a morning coffee when a sniper from a high-rise building shot him in the head, instantly killing him and spilling his blood across the front of the house. His children 16 being the eldest and youngest 6 at the time ran out and saw the scene, leaving them in a state of shock. The neighbours came out and cleaned up and comforted the family. The families in Aida camp are very close and everyone knows each other and tries to look after each other. Heartbreaking.
There was an excited hubbub amongst the children of the camp and we were informed this was due to us distributing some backpacks later on in the day, it was lovely to see such excitement in the faces of the children, it was the look of hope. We got to the Lajee Centre and were taken downstairs to the hall where we were treated to some traditional Palestinian cooking, which was delish might I add. You almost felt guilty sitting there having this lovely feast, when you know how much they suffer in order to just get hold of basic provisions. As part of the tour we were informed that the Palestinian territories have water turned on once a month or as and when they feel 'generous' therefore they have to fill the tanks on the top of the houses and use it sparingly just in case they run out. Many times, when going up to check or adjust the tank people have been shot. Give that a thought next time you turn on the tap.
We were told that there are no medical facilities in the camp and the really basic clinic is further into the city. If you require any further services you have to go through the checkpoints and ensure you have plenty of money, and the cost for them is a lot more. The unemployment rate is nearly 40% in the camp as it is very difficult to get employed.
One thing that was noteworthy it is not what we in the west imagine a refugee camp to be, it is a not a tent city, these people have been there for nearly three generations in the hope they can return, during this time families have built some element of infrastructure and houses, issue is there is no health and safety or regulations, they build what they can, the best they can. Some families have been fortunate to have their children gain an education via UNRWA schools and send their kids on to earn better money and help build better living space.
We briefly visited a local lady who shared the story of her family and we came back to the centre to find children excitedly running around everywhere, super excited, the backpack distribution had begun. Children were hugging onto their backpacks for dear life, like it was the best thing they had ever got. It was touching to see such happiness in their face but made us sad that we were not able to provide for all of the children there.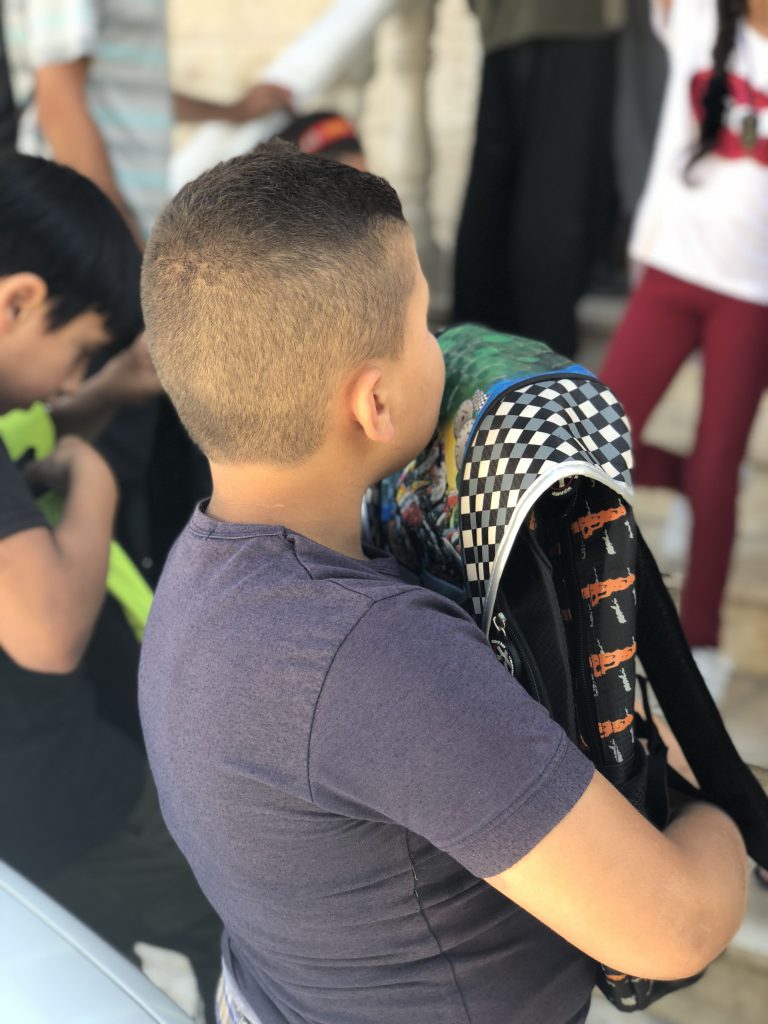 The camp was an eyeopener, a reality check, those moments we knew what it felt like to have a sniper on our backs constantly. The fear of the what ifs? the can one of us be shot? the thoughts running through your mind, we found ourselves almost watching our backs and reassuring ourselves we're okay because we are tourists. We had the luxury of reassuring ourselves, the people we met did not, this was their daily reality, how they keep their sanity? Only God knows and only God provides.
I have never felt so relieved to land at Luton airport and appreciate the freedom I have in the country I am lucky to call home as I did when I returned from this trip.
Alhumdullilah.
If you're curious who I travelled with it was Zaarvel. You can read my blogs from my visits to Al-Aqsa here: